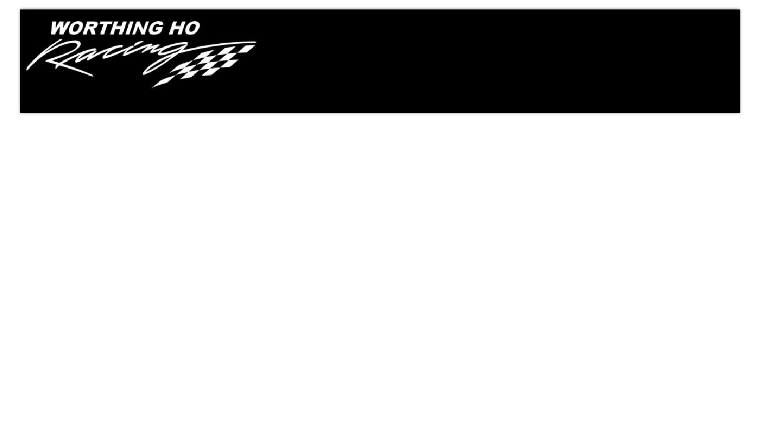 Welcome to WHO Racing - Worthing's 1/64 scale slot car racing club. We race at least once each month on four-lane circuits equipped with computer timing. Do take a good look around our website, watch our videos and plan your trip to our home, The Barn.
You can find out more at the club on the About page. Our 2017 race calendar is at Racing. You can get in touch at Contact. All our videos are on the Worthing HO Racing YouTube Channel. And don't forget to follow us on facebook and twitter for all the latest WHO Racing news.
On top of our HO events, we now host eight 1/32 scale Scalextric digital racing events each year, including three Saturdays. Find out more over at WHO/digital.

Next race: AFX Endurance - Wednesday 25 October at The Barn, English Martyrs Church Hall, Goring-by-Sea Map and directions
Doors open 6.30pm for practice. Racing starts at 7 and we aim to finish by 9.30pm. Entry: £3 adults / £2 under-16s.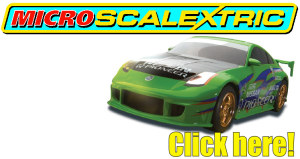 Check out our
dedicated
Micro Scalextric section with an
archive of Micro
Scalextric racing at
WHO, plus plenty of tips and advice!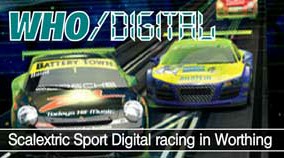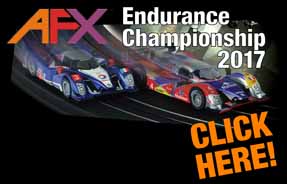 The AFX Endurance races are a perfect introduction to club racing, with fun and teamwork to the fore. All the races are in the school holidays too.